One Nation, a public policy organization dedicated to promoting commonsense legislative solutions, launched a new $3.8 million advocacy effort in Ohio urging Congressman Tim Ryan to vote against reckless spending proposals in Washington that would fuel even more inflation. The new advertisement, "Irresponsible," is the first spot of the $3.8 million, multi-week buy and goes live today.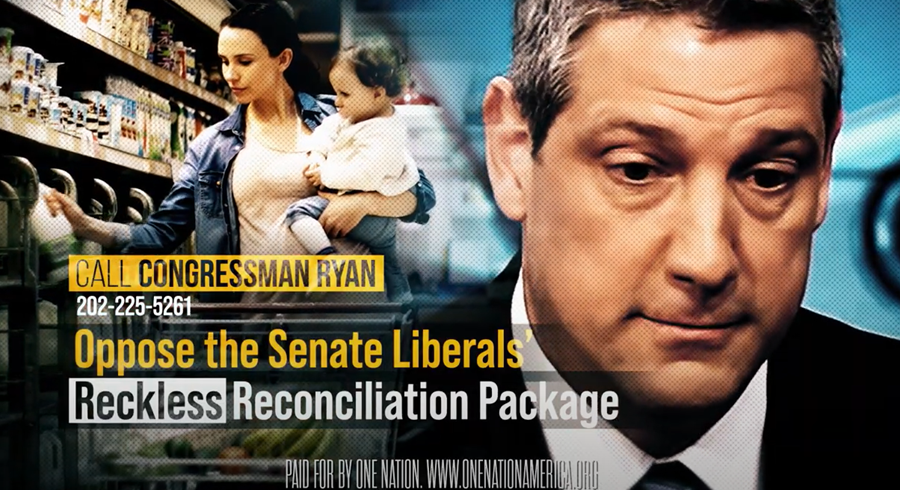 The script of the advertisement can be found below:
[Announcer] We've seen the highest inflation in 40 years – triggered by a massive surge in government spending. 
Ohio's been hit hard. 
[Newscast] "Under pressure, inflation still high…"
"…as Ohioans face higher housing, food costs and gas."
[Announcer] Congressman Tim Ryan voted for President Biden's multi-trillion dollar spending spree.
Sending inflation through the roof and raising gas and grocery prices over 9.5 percent on hard working Ohioans. 
Tell Congressman Ryan to stop voting for reckless spending and start fighting inflation.